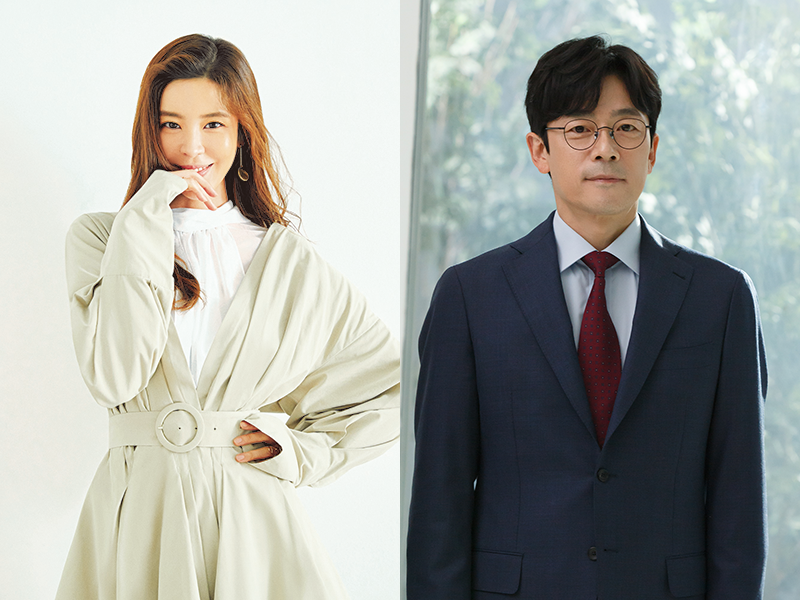 ▲ From the left, KIM Gyuri and LEE Seungjun (in Korean alphabetical order)
∙ At 8 PM on May 28, a small opening ceremony at the Korea Traditional Culture Center will be streamed live on the official YouTube channel!
∙ Chairman KIM Seung-su, the organizing committee, jury members, and directors with films in competition will attend the event to boost the festive spirit


The 21st JEONJU International Film Festival (JEONJU IFF, Festival Director LEE Joondong) which will hold its jury screenings, online screenings, and extended screenings from May 28 to September 20, as a measure to prevent the spread of COVID-19, will hold a small opening ceremony. To be held at 8 PM on May 28 at the Korea Traditional Culture Center, the opening ceremony will be streamed live online.

This year´s opening ceremony will be attended by about 90 people, including Chairman KIM Seung-su of the organizing committee, members of the organizing committee, Jeonju City Hall officials, jury members, and directors with films in competition. A small red carpet and a photo wall event for the guests attending the opening ceremony will be followed by the announcement of the festival opening. The events prior to the opening ceremony will be available on JEONJU IFF's official Youtube channel (https://www.youtube.com/user/jiffmedia) for film industry professionals and audiences from all around the world.

After debuting on the silver screen with Memento Mori (1999), which was invited to the 1st JEONJU IFF, KIM Gyuri, who showed performances of depth in diverse films like Low Life (2004), Portrait of a Beauty (2008), Five Senses Of Eros (2009), Hahaha (2009), Poongsan (2011), Doomsday Book (2011), Another Promise (2013), and Revivre (2014), will attend the ceremony as one of the hosts. Joining her as another host is LEE Seungjun, an actor who crosses between platforms and has starred in films like Roaring Currents (2014), Cart (2014), The Accidental Detective (2015), The Divine Fury (2019) and dramas like Descendants of the Sun (2016), Mr. Sunshine (2018), and Find Me in Your Memory (2020).

Festival Director LEE Joondong said, "We decided to stream the opening ceremony live to announce the start of JEONJU IFF to film professionals and audiences around the world." He added, "Despite the difficult situation due to COVID-19, we want to celebrate this festival, which uses films as its medium, while conveying the meaning of the festival. We hope many people will watch the online opening ceremony with one heart."

In addition, JEONJU IFF will present several program events online in real time starting from May 29. They include Cinema Class where experts from specific fields are invited to hold discussions about films, JEONJU Special which provides an opportunity for the director and cast to discuss opinions about their film, and JEONJU Talk! Talk! where various directors and actors get together to talk about their films. These programs will be live streamed with the support of YouTube. The online live broadcast schedule will be released in sequence on the JEONJU IFF website (eng.jeonjufest.kr) and on the official social media accounts such as Twitter, Facebook, and Instagram.